Blogosphere. That's a word that didn't exists until a few years ago. Here is how it is defined on the
Wikipedia
site. (And we all know if you read it there, it HAS to be right, right?)
The blogosphere is made up of all blogs and their interconnections. The term implies that blogs exist together as a connected community (or as a collection of connected communities) or as a social network in which everyday authors can publish their opinions.
I remember how my grandmother use to attend her weekly
"club"
meetings. Her club, or community of ladies, made quilts, chatted, formed friendships, helped each other, learned new and sharpened old homemaking skills, and...well I don't know everything they did. Her club was special to her, and even though I know her grandchildren were also special, we were never invited to attend "club" with her. That was
her
time to get dressed up, get out of the house, and get connected with women she knew as friends.
I wonder if any of those clubs even exist any more. Today we live in an age of social networking web sites, online chat rooms, instant messaging, and blogging communities. We call people friends whom we've never met. We chat without saying a word. We smile with colons and parentheses, and we display sadness the same way. Culture has shifted so that when a
friend
we don't really know has a less than positive status update on her web page (which is not really a page at all), we give virtual hugs and leave encouraging words in a comment box.
Today I'm not going to get into whether this change in how we function as community is good or bad. Though I will say that sometimes it makes me sad. My point is...that's how life is now. Like it or not, the blogosphere is "out there" and it is real. Sort of.
Not to be left behind--rocking on the porch while the rest of the world sits staring at computer screens trying to act like a community--I am part of that online group of worldwide bloggers.
Just like there were certain rules of etiquette that my grandmother followed when she went to her club meetings there are rules of etiquette among those who put their opinions out there on the web for the whole world to see. One of those rules is,
share links and help promote another person's blog
. Now don't ask me why we blog writers (most of us anyway) want the whole world to see our photos, know our likes and dislikes, and read our take on everything that happens in our lives, but we do. Somehow it is our way of trying to find like-minded people to build our virtual community.
When Edie over at
Rich Gifts
designed my new blog, I asked her to create a page called
Points Of Interest
or
POI
. These POI are places I like to visit, blogs I like to read or have found helpful. They are all part of a modern day virtual community. As I have time and discover new blogs I will add them so that you, my reader, can check them out for yourself. And if you like, you can read, leave comments, or whatever you want to do so that you will be part of the social group know as the blogosphere. So come back and check this page ever now and then for a new POI!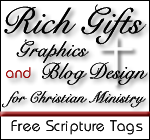 A Texas Aloha
Lliving Our Fairy Tale
Proverbs 30:2
Chick Chat
Losing Myself
Bakers' Blessings
My Writing Loft
The Pioneer Woman